Just click on any image to enlarge or be linked to the company
FARM SHOW 2017
AUGUST 16th & 17th
Mark your calendars!!!!!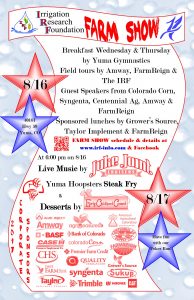 Thank you to the IRF 2017 Corporate Sponsors
2017 SCHEDULE AND LIST OF BOOTHS AS OF 8/10/2017
The Early Childhood Council of Yuma, Washington & Kit Carson Counties is giving away 5 $25 Amazon gift cards.  Every dessert ticket you purchase is an entry into the drawing.  Get your tickets in advance or purchase at the Farm Show.  The drawing will be held Wednesday evening.
There are many people and companies that we would like to thank for getting everything ready for the Farm Show;
AND THEN THERE IS THE INCREDIBLE FOOD!
Wednesday Lunch by

& 

Steak Fry Dinner by the Yuma Hoopsters 
and
Dessert by

2016 Farm Show Photos
2017
2016

2015

2014

2013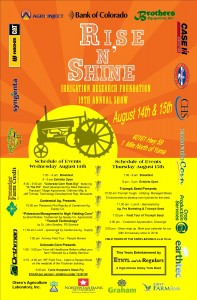 2012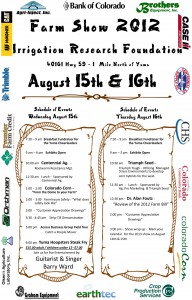 2011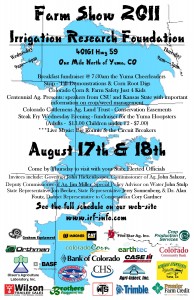 2010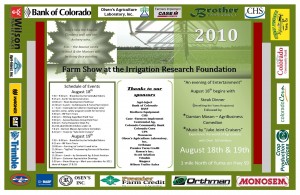 2009
RETURN TO THE  WELCOME PAGE


40161 Highway 59
Yuma, CO 80759
970-848-3043
email us at info@irf-info.com